I hope all of you are having a fabulous summer so far! We've already had many fun-filled weekends with our families and friends enjoying the warm weather and water activities (ok, it's TEXAS, so I mean HOT weather and submerging yourself in a pool, lake or ocean to cool off...but back to what I wanted to share with you). Here are a few of my favorite summer fashion pieces and accessories that I've been enjoying!
Gap's Woven Straw Fedora Hat
LOFT's Knit Dress with Ruffle Trim
Banana Republic's Murphy Aviator Sunglasses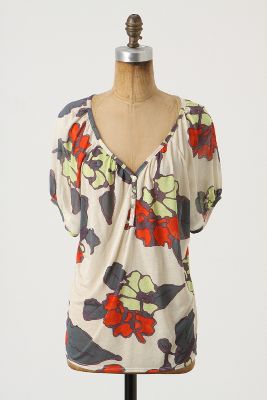 Anthropologie's Languid V-Neck Top
Elaine Turner Suzie Sandal
(I have these on today!)
What are your favorite summer fashion pieces or accessories?? I'd love to hear!
Tara